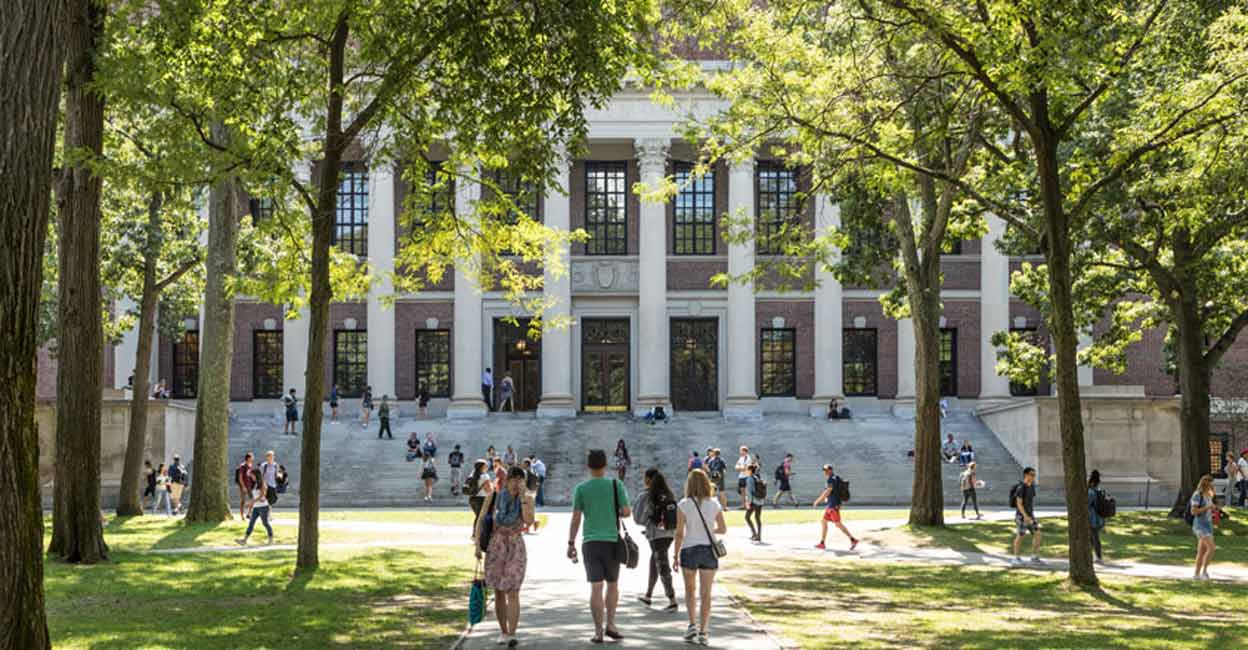 The American higher education system explained
America's higher education system offers a range of academic programs, a plethora of world-class institutions, unmatched flexibility, diversity in the classroom, access to cutting-edge research, and an opportunity to connect to a global professional network.
With over 4,700 accredited higher education institutions, there is a college for every budget and academic interest, making the United States the preferred higher education destination. This is confirmed by the fact that 914,095 international students are currently pursuing an undergraduate (Associate or Bachelor) or graduate (Master or Ph.D.) program in the United States. Of these, 1,67,582 students come from India and pursue a wide range of programs and internships at the undergraduate and graduate levels.
Here are some unique aspects of American higher education that continue to attract Indian students.
Flexibility: From joining as an "undecided major" (without declaring any area of ​​specialization / study program), change of major, to customizing your major and program to suit your academic interests, American universities offer a great degree of flexibility at the undergraduate level. At the graduate level as well, students can move from one university to another depending on a variety of factors.
The diversity: The most valuable experience offered by education in the United States is the opportunity to study with American students as well as international students from almost every country in the world. This diverse and healthy cross-cultural exposure and networking opportunity is invaluable and sets the stage for a global career.
Research focus : U.S. universities provide students with cutting-edge learning and research infrastructure, access to top academics, and the opportunity to interact with highly talented researchers and a competitive peer group.
Practical opportunities: Students can gain first-hand experience in their field of study through hands-on learning opportunities such as internships, workshops, assignments, and community engagement programs.
Covid response: U.S. universities recognize the challenges the pandemic has posed for students around the world and have updated their admissions policies in several ways, making it easier for students from other countries to apply:
Several universities have become optional tests (not requiring standardized test scores such as SAT / ACT or GRE / GMAT) and use a contextual examination process that takes into consideration the individual circumstances of students, their academic, extracurricular and academic achievements. community services, the rigor of their school / college curriculum and demonstrates intellectual curiosity.
Many universities offer application fee waivers to students.
Colleges offer highly immersive campus tours using virtual reality so that prospective students can tour the campus digitally and learn about campus facilities, academic programs, and admission requirements.
Covid-related editorial prompts – In-app essay prompts allow students to share the unique challenges they faced as a result of the COVID-19 pandemic and how they coped.
Extended deadlines – Since the pandemic hit in 2020, some universities have extended their application deadlines to give students more time to apply.
More time for submitting documents – Allow more time for students to submit their transcripts and documents considering school closures in India and postponement and delay of exams (subject to universities). Many colleges have also given students extra time to accept offers of admission.
A lot of free information and advice is available on the EducationUSA website and social media. All you have to do is access these online resources.
Watch for the next segment of this article which will outline the steps for applying to universities and colleges in the United States.
You can interact with the writer of this article on Friday, November 19, 2021 from 6 p.m. to 7 p.m. via a free Manorama Horizon webinar. Register here: https://bit.ly/3o3H70f
(The author is an EducationUSA advisor at the United States-India Educational Foundation and can be contacted by email: [email protected] or WhatsApp number: 9500084773.)