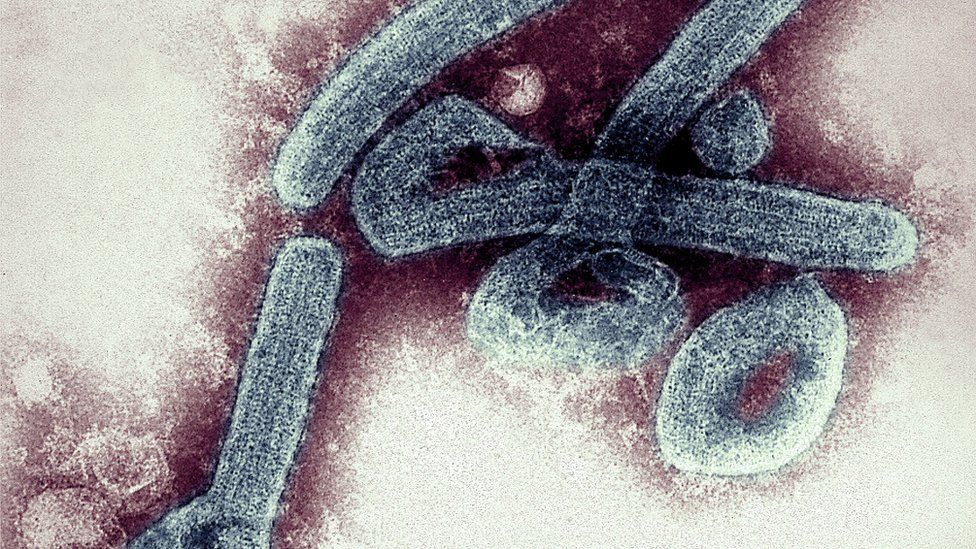 Raising Awareness of Marburg Virus – Public Urges Health Authorities
Reports reaching JoyNews indicate that the public complains about the lack of awareness of the deadly Marburg virus.
The virus has claimed the lives of two people in the Ashanti region. The Ghana Health Service has therefore placed around 98 people under strict surveillance.
Although 31 people have been released after being cleared by authorities, many others across the country have virtually no knowledge of the virus.
interact with JoyNewsabout the level of awareness of the virus, an audience member had this to say.
"It's the first time I've heard of it. I think I've caught it before and I have no idea I even had the virus once in my life," one man said.
Another also said: "We haven't heard of it. I listen to the news a lot but I haven't heard of it.
"I say I haven't heard of it and therefore am innocent," another audience member added.
Others agreed that although they had heard of the Marburg virus, they knew very little about it.
"I actually heard about it in the news but I don't know much about it and then just like Covid-19 happened and then we were educated a lot and it was all in the news, the last one I I heard was Omicron, so the new one I heard in the news but for the details I don't know much about it."
"It's a virus and it's out there. I'm sure it's killing people in the system so people should be well aware of what's going on around us," another shared with JoyNews.
Already, the Ghana Medical Association (GMA) is calling for a return to the security protocols instituted for Covid-19.
According to GMA General Secretary Titus Beyuo, the Marburg virus has a high mortality rate, unlike Covid-19, hence the need to focus on containment and preventing the spread.
Also a virologist at the Kumasi Collaborative Research Center, Dr. Michael Owusu recommended an emergency awareness campaign to raise awareness about the virus.
"The education aspect is pretty weak because we know that bush animals are one of the main reservoirs of the virus. So at that level we need a lot of education so that people understand that we are dealing with something more different than Covid," he said.
Meanwhile, the Ghana Health Service is aggressively tracking down the source of the deadly Marburg virus outbreak which has killed 2 people in the Ashanti region.
Ghana Health Service director of public health, Dr Franklin Asiedu Bekoe, said the service had begun aggressive contact tracing, adding that his outfit would increase surveillance.
"Our approach is about containment. So what we're doing is we're making sure that we identify all the contacts by involving community members who have a better understanding of the community, so that if it happens, we catch it and let's deal with it immediately," he said.
In a related development, the World Health Organization (WHO) will deploy a team of experts in the coming days to help Ghana fight the outbreak of Marburg virus disease in the country.
Everything you need to know about the Marburg virus
Marburg virus is the causative agent of Marburg virus disease (MVD), a disease with a case fatality rate of up to 88%, but which can be much lower with good patient care.
Marburg virus disease was initially detected in 1967 after simultaneous outbreaks in Marburg and Frankfurt in Germany; and in Belgrade, Serbia.
Marburg and Ebola viruses both belong to the family Filoviridae (filoviruses). Although caused by different viruses, the two diseases are clinically similar. Both diseases are rare and have the ability to cause epidemics with high mortality rates.
Marburg virus disease symptoms
The incubation period (interval between infection and onset of symptoms) ranges from 2 to 21 days.
Illness caused by Marburg virus begins abruptly, with high fever, severe headache, and severe malaise. Muscle aches and pains are common features. Severe watery diarrhea, abdominal pain and cramps, nausea and vomiting may begin on the third day.
Diarrhea may persist for a week. The appearance of patients at this phase has been described as showing "ghostly" drawn features, deeply sunken eyes, expressionless faces, and extreme lethargy. In the 1967 European epidemic, a non-itchy rash was a feature noted in most patients between 2 and 7 days after symptom onset.
Many patients develop severe bleeding manifestations within 5-7 days, and fatal cases usually present with some form of bleeding, often from multiple areas. Fresh blood in vomit and feces is often accompanied by bleeding from the nose, gums, and vagina. Spontaneous bleeding at venipuncture sites (where intravenous access is obtained to administer fluids or obtain blood samples) can be particularly troublesome.
During the severe phase of the disease, patients experienced high fevers. Central nervous system involvement can lead to confusion, irritability, and aggression. Orchitis (inflammation of one or both testicles) has occasionally been reported in the late phase of the disease (15 days).
In fatal cases, death most often occurs between 8 and 9 days after the onset of symptoms, usually preceded by severe blood loss and shock.
Diagnostic
It can be difficult to clinically distinguish MVD from other infectious diseases such as malaria, typhoid fever, shigellosis, meningitis, and other viral hemorrhagic fevers. Confirmation that symptoms are caused by Marburg virus infection is done using the following diagnostic methods:
antibody capture enzyme immunoassay (ELISA)
antigen capture detection tests
serum neutralization test
Reverse Transcriptase Polymerase Chain Reaction (RT-PCR) Assay
electron microscopy
virus isolation by cell culture.
Samples taken from patients pose an extreme biohazard; laboratory tests on non-inactivated samples should be performed under maximum biological containment conditions. All biological samples must be packaged using the triple packaging system when transported domestically and internationally.
Treatment and vaccines
Currently, there is no approved vaccine or antiviral treatment for MVD. However, supportive care – rehydration with oral or intravenous fluids – and treatment of specific symptoms improve survival.
There are monoclonal antibodies (mAbs) in development and antivirals, for example remdesivir and favipiravir, which have been used in clinical studies for Ebola virus disease (EVD) which could also be tested for MVD or used under compassionate use/expanded access.
In May 2020, the EMA granted marketing authorization to Zabdeno (Ad26.ZEBOV) and Mvabea (MVA-BN-Filo). against EVD. Mvabea contains a virus known as Vaccinia Ankara Bavarian Nordic (MVA) which has been modified to produce 4 proteins from Zaire ebolavirus and three other viruses of the same group (filoviridae). The vaccine could potentially protect against MVD, but its effectiveness has not been proven in clinical trials.