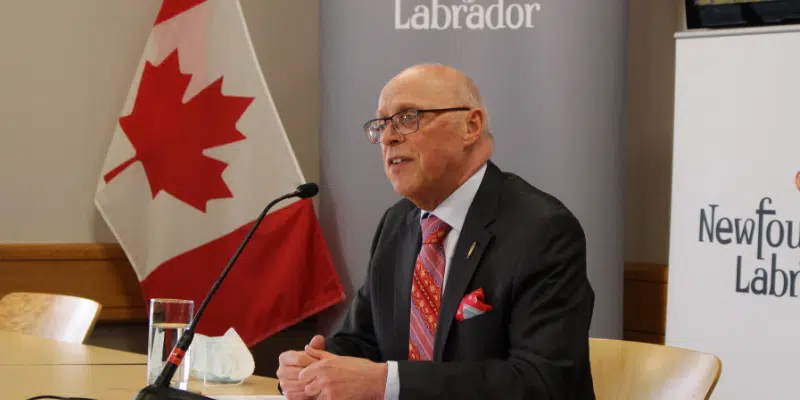 Provincial budget highlights big changes for health authorities and school system
The 2022 budget contains significant changes for health and education.
The budget includes plans to consolidate the four regional health authorities into one, but the government says it's too early to tell if there will be job losses.
Health authority CEOs were briefed on the changes last night. The government says the transition "will ensure consistency and collaboration across the province."
A consultation process is planned and Health Minister John Haggie has said the merger of health authorities could take 12 to 18 months.
In addition to health authorities, medical, nursing, pharmacy and other faculties will be integrated into a health care faculty, which the government says will help provide "cross-functional knowledge and support". However, it is unclear who will harness this sole ability. $3 million has been allocated to increase the number of seats in MUN's Faculty of Nursing by 25% and to increase the number of seats in some of CNA's health care programs.
The government also plans to modernize and integrate the road and air ambulance system with centralized medical dispatch for the province, and $10 million to redesign and expand the health sciences emergency room.
In the area of ​​education, the provincial government is continuing the transition from the English school district to the Department of Education.
$35 million has been set aside for infrastructure, including $10.2 million over two years to convert the former school for the deaf into a new francophone school. Grades 7-12 will start school in September, with plans for the other classes to attend school the following year.
The government plans to build new schools in Cartwright, Portugal Cove-St. Phillips and Kenmount Terrace, as well as the redevelopment of Dorset Collegiate on Pilley's Island.
Projected enrollment in the K-12 system is expected to increase by 1,000 students this year and as such, $11.6 million has been set aside to meet these demands.
At the post-secondary level, operating grants for MUN and CNA remain the same, but MUN receives an additional $54.3 million for its medical school.
There is $6 million to help MUN transition out of the tuition freeze and $18.6 million for student aid.