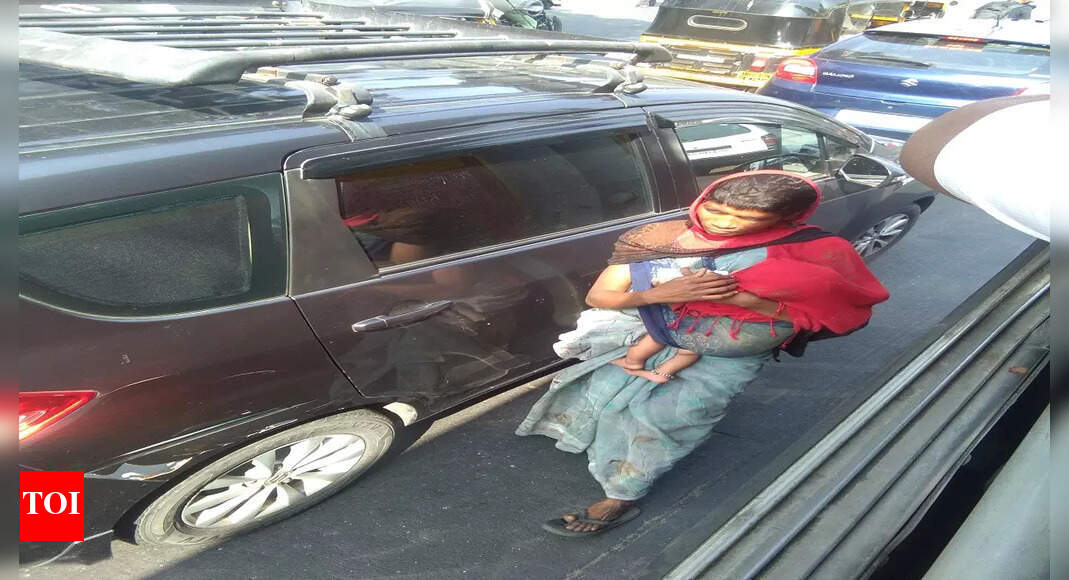 Navi Mumbai: babies used to beg on the roads; activists call on the authorities to act | News from Navi Mumbai
NAVI MUMBAI: City activists and vigilant citizens have urged police and city authorities to take action against the inhumane begging racket in which babies as young as three months are used, in order to obtain more handouts motorists at traffic lights.
"During hot afternoons, small babies are seen being carried by older children or women to traffic lights to beg. Carbon monoxide emissions from vehicles can further affect people's health. The police must crack down on the masterminds of this begging scam; children must only be in shelters where they can get an education," said social activist Vishnu Gavali of Iron Eagle V.
He added that he would also write to Maharashtra Chief Minister Uddhav Thackeray on this sensitive social issue.
Navi Mumbai Police Department Deputy Commissioner of Police (Crime), Suresh Mengade said, "In the past, we have rounded up beggars including minors. NMMC must have adequate shelters for these underprivileged children. If we get more information about the masterminds involved in the begging racket, we will take action against them."
NMMC Commissioner Abhijit Bangar said, "Although we have two shelters for the poor and beggars in the jurisdiction of NMMC, it would be better if NGOs could be brought in to educate and care for underage beggars in these shelters. The idea is to make sure that the children don't run away from here and go back to the streets."
Another town activist said: "It is pathetic to see how little babies are exposed to the elements on hot afternoons for the purpose of begging. These children will only have a good future if they receive a basic education. this case; of the State Ministry for the Protection of Women and Children. »
Some of the sites where underage beggars can be noticed are at Vashi Sector 17, APMC junction (near the clock tower), Nerul naka, CBD Belapur and Kharghar.