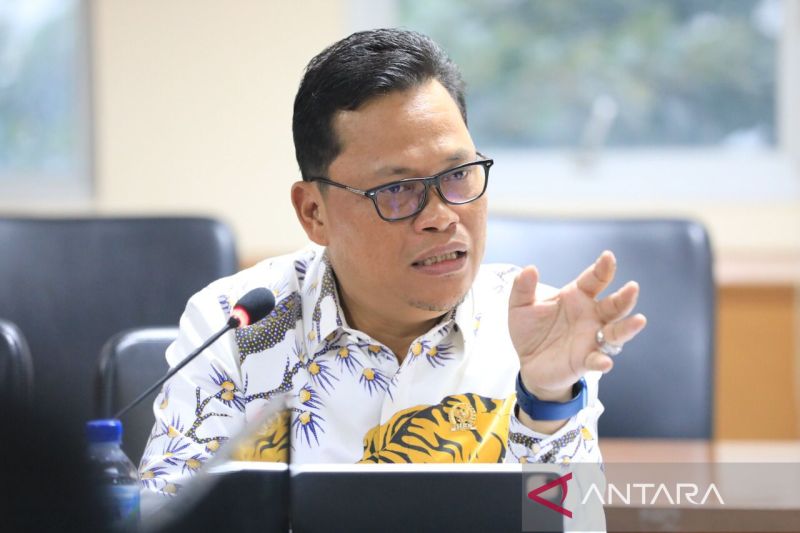 Ministry should build medical college in North Kalimantan: Senator
Jakarta (ANTARA) – Senator Hasan Basri has sought support from Minister of Education, Culture, Research and Technology Nadiem Makarim to build a medical college in North Kalimantan.
Basri noted in a statement here on Wednesday that the request is in line with society's aspirations, as no university or college in North Kalimantan yet has a formal medical school.
Besides calling for support to build a medical school, the senator shared three other aspirations of North Kalimantan communities, including repairing facilities and utilities for flood-affected schools.
According to the North Kalimantan Senator, the floods in North Kalimantan have damaged some school infrastructure and facilities including textbooks.
Further, Basri noted that the people of North Kalimantan had encountered obstacles in achieving self-sufficiency in the simultaneous implementation of the use of the red and white vaccine.
He explained that this was due to the lack of research budget for the red and white vaccine, reaching only Rp 1 billion, despite the necessary figure reaching around Rp 1 trillion.
"Finally, regarding scholarships, we offer the outermost, remote and underdeveloped (3T) regions to receive a scholarship," Basri added.
At the end of the meeting, the senator also called for the ministry to follow up on his proposals and recommendations.
Acting Director General of Education, Research and Technology Nizam responded to the senator's recommendations.
"Alhamdulillah (thank God), preparations are underway for the establishment of medical teaching and teaching hospitals in North Kalimantan," Nizam said.
Nizam claimed that people of North Kalimantan can check the details of the scholarship program on the official website of the Ministry of Education, Culture, Research and Technology.
Related News: G20: Minister to soon announce priority agendas for education
Related news: Phase 1 clinical trial of Unair's red-white vaccine to begin February 8
Related News: Green industry in North Kalimantan will boost national economy: President