Ministry of the Interior intensifies its efforts to ease traffic during school hours | THE DAILY TRIBUNE
TDT | manama
The Daily Tribune – www.newsofbahrain.com
The Home Office said yesterday that efforts were being stepped up with relevant departments to ensure smooth traffic flow during school hours.
The Interior Ministry said it was coordinating with educational institutions and administrative bodies to strengthen the community partnership strategy in place across all sectors.
Community Service Police in the four governorates and the General Traffic Department have increased their presence near schools and kindergartens to ensure safe passage for students and teachers.
The move comes as more than 147,000 students returned to 210 public schools after a roughly three-year hiatus on Wednesday.
The public had complained that on the day of the reopening, they experienced heavy traffic on internal roads and residential areas near educational institutions, preparing nationwide to welcome students back.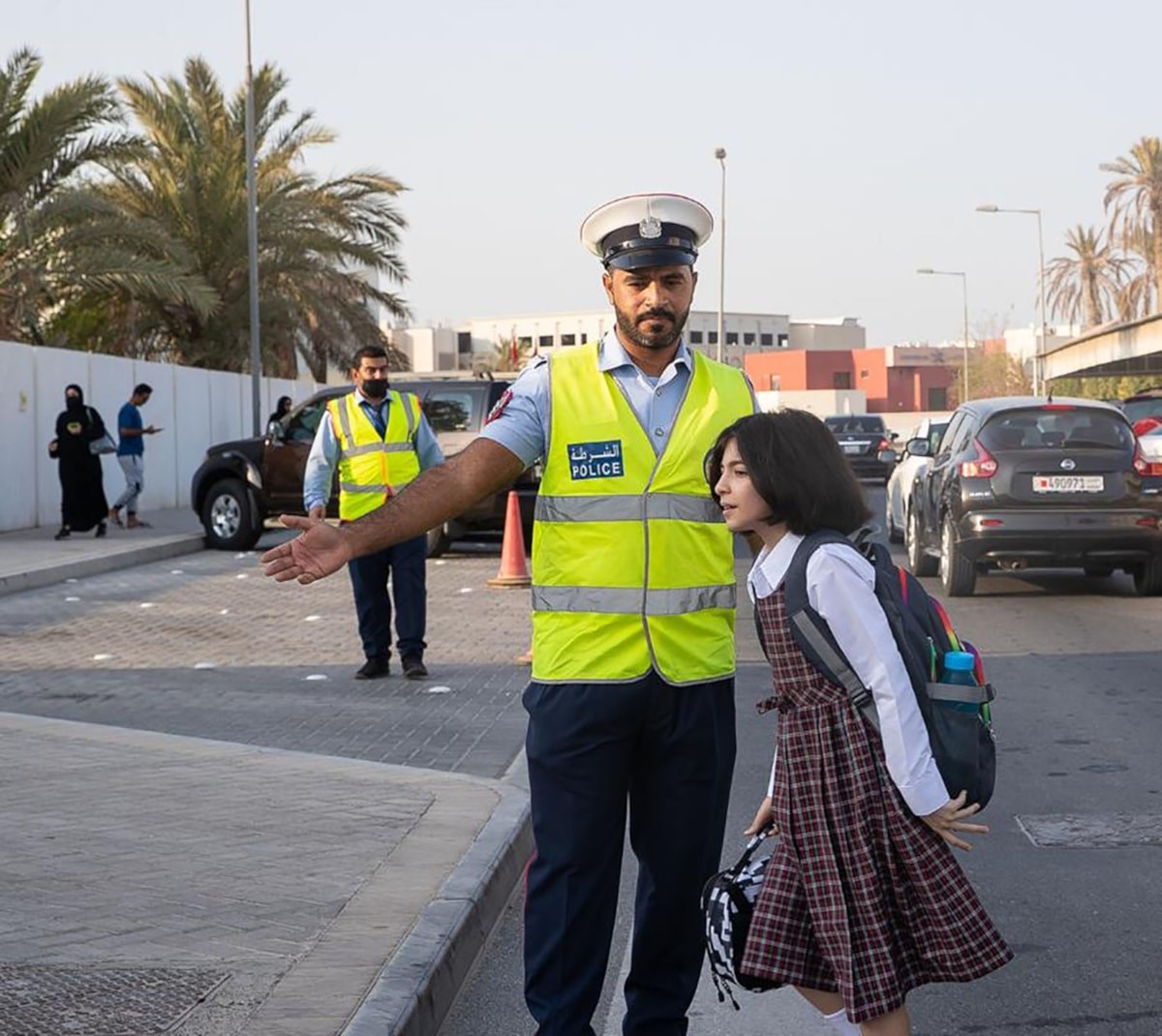 Commuters had told Tribune that most roads were suddenly swollen with vehicles, experiencing traffic jams in many places, heralding the return of students rushing to in-person classes.
Reports indicate that many thoroughfares leading to well-known schools were also experiencing heavy congestion in the mornings and afternoons when parents and buses dropped off or picked up students.
Meanwhile, Tribune saw traffic cops working tirelessly in several areas, especially near schools, to ease traffic jams.
However, all this has not dampened the joy of students returning to school for in-person lessons after a long hiatus.
Education Minister Dr. Majid bin Ali Al Nuaimi said the ministry is preparing for the new academic year by providing several student support services, including more than 700 buses transporting more than 41,000 students, as well as buses for students with special needs, equipped with wheelchairs and an electric lift.