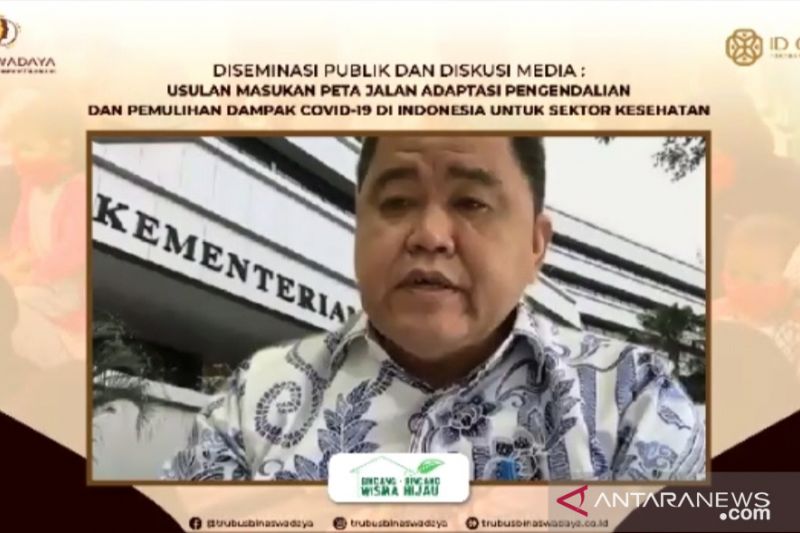 Ministry of Health will continue to transform the health sector
Jakarta (ANTARA) – The Ministry of Health will continue to transform the six pillars of the health sector, the ministry's acting director general of disease prevention and treatment, Maxi Rein Rondonuwu, said during a webinar in which ANTARA joined on Friday.
"Starting from primary services, we will truly strengthen the puskesmas (public health centers) from their health education to primary and secondary prevention, by increasing human resources", he informed .
The government is currently working to address the problem of the lack of health workers in puskesmas despite the fact that there are many graduates from polytechnics of health, he said.
The management of health human resources must be transformed, from the planning of health worker assignments to their distribution, in order to cover all regions of Indonesia, he added.
In addition, the government will continue to transform referral services by facilitating their access through the creation of a network in which referral services for chronic diseases will be located in city centers, Rondonuwu informed.
"Then we will transform the health system, because we have learned from the pandemic that cities have struggled with masks and protective equipment," he added.
"To this end, resilient healthcare devices and pharmacies will be the option going forward in how we can manage independently," he said.
The government will pilot the production of pharmaceutical and health equipment in the regions, he added.
Related news: Indonesia must improve the quality of health care and access in the regions
At the same time, the reserve's emergency response services and human resources will also be strengthened by involving students, the military and the police, the official said.
Health financing will also be transformed, especially when it comes to improving the funding efficiency of the Health and Social Security Agency (BPJS Kesehatan), Rondonuwu said. In this case, the BPJS will also participate in the prevention of the spread of diseases, he informed.
The ministry will transform health technology, he added.
Related News: Digital Services Help Increase Accessibility Of Health Services