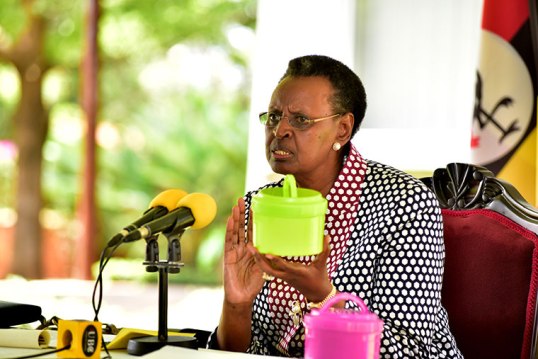 Minister Janet halts funding allocation and private sector education supports
Education and Sports Minister Janet Kataha Museveni has reportedly halted the allocation of funds and the distribution of physical items that have been donated by non-state organizations in a bid to facilitate the recovery of the education sector , alleging foul play on the part of ministry officials.
In November last year, when Uganda prepared for the reopening of schools, the Ministry of Education organized a symposium with the aim of bringing together key private sector stakeholders to support its recovery programs .
During the conference, a total of 34 institutions agreed to contribute 247.9 billion shillings, with representatives from the Global Partnership for Education promising to match every shilling provided by the private sector, bringing the total to 495 .8 billion shillings. Others promised to provide physical items and services.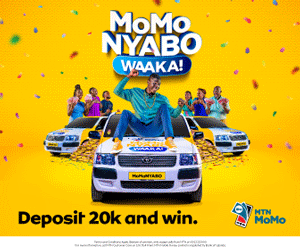 Uganda Radio Network has established that other organizations have honored their commitments since the beginning of the year. According to ministry sources, a large sum of money and other physical assets have already been collected from ten institutions.
However, there were suspicions that some officials planned to take some of the funds and items. "They intended to distribute some of this money to schools that had already overcome their challenges," one of the sources pointed out.
Ahead of the reopening, the government gave stimulus funds to schools in need. Other schools, on the other hand, received help from their local governments, communities and non-governmental organizations. The ministry also recommended that schools facing significant problems, such as a shortage of classrooms, be assisted with a budget allocation, which has been done.
According to the source, months after the reopening, struggling schools that had previously been helped were also on the list of schools that would be supported with money from the private sector. This prompted the Minister of Education to ask questions.
"At first, senior management thought the items could be donated to schools as they arrived. But, remember they were several lines of recovery program funding. The first lady was concerned about duplication of work or even misallocation of resources and the possibility of defrauding funds," the source added.
Dr Jane Egua-Okou, Director of Higher Technical Vocational Education and Training at the Ministry of Education and Sports, confirmed the development noting that the Minister has since directed that all available resources from the private sector only come together at once for the moment. .
Dr Egua-Okou adds that Janet Kataha Museveni has also ordered that a new assessment be carried out to establish schools benefiting from funds raised from the private sector.
Although Dr Egau-Okou ruled out corruption tendencies in the process, she says the decision has been made to ensure that funds are not directed to schools whose problems have already been resolved, but there is there are others who still urgently need help.
She also disclosed that they have so far collected 1.5 billion shillings in cash from local private sector actors and the money is currently in a given account at the Bank of Uganda. She further adds that several education development partners like UNICEF have also delivered on their promises although their contributions are being channeled into other well-established channels.
comments
comments