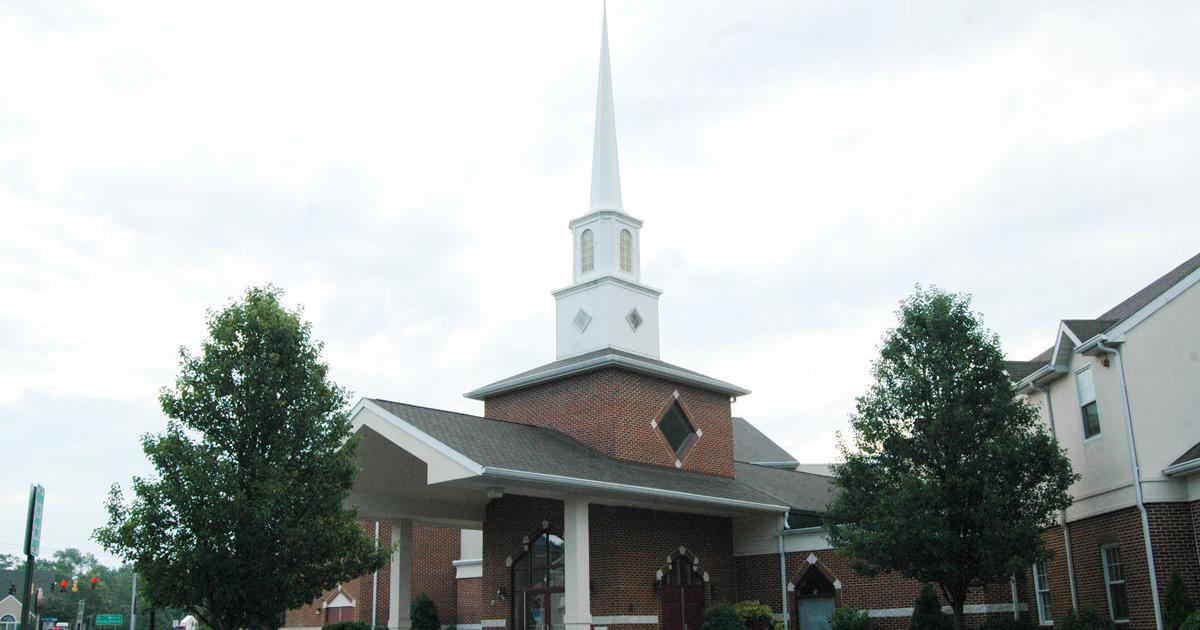 Mariner's Launches Ministry for Local Deaf Community | Way of life
As a new Deaf ministry begins at Mariner's Bethel United Methodist Church, a sign language course will be offered to the public – just part of a multi-tiered plan that the new Deaf Ministry Coordinator will be offering. church has in mind.
"My intention is that there is always something going on for the deaf," said the Reverend Patrick Kelly, who has about 20 percent hearing but is able to speak, and is pastor of Kenton and Hartly United Methodist churches. in Kent. County, Delaware, and the son of Mariner's pastor, the Reverend Dr. Rebecca Collison.
"It's important because every person deserves to be seen as a whole person. Anytime a person has to describe why they are different or why they can't be part of the community, it takes away their humanity. Why don't we just serve in the heart of the church? If we just love our neighbors, the answer will come – not just for the deaf, but for any sub-group," the 30-year-old father of four said.
"One thing we do is immersion. We will partner with the Deaf Independent Living Association and other partners, and they will help children and everyone learn about deaf and deaf culture. The first step is to get the community comfortable with seeing flying hands and getting used to deaf culture," he said, referring to the use of sign language.
Goals also include a deaf co-ed basketball team, a deaf camp for children and, starting this week, a weekly deaf social time with basketball and billiards at the church's Hope Center.
Sign language classes, open to the public, should be offered on Tuesday afternoons, probably from September. For more details or to register, call the church office at (302) 539-9510.
There is not yet an interpreter for the deaf at church services, but Kelly said he will work to provide one. The procedure is to ask a member of the church to make the request before an interpreter is hired.
"I describe myself as a social entrepreneur," Kelly said. "I invest in social capital, not necessarily in monetary capital. I think that's the best way to grow the economy. I hope we drop anchor in Mariner's Bethel so that the deaf community can be part of the Ocean View community. … I don't know what it will be like, but I know I want to break through and make deafness a part of the community," he said.
Although there is a large deaf community in Millville, Dagsboro and Georgetown, as well as Berlin and Salisbury in Maryland, most resources are in Dover and north, rather than locally, the pastor said.
Deaf people often stay away "because they don't want to be looked down upon," he said, recalling one of his teachers telling him years ago, "I know can you hear me" because he was able to speak and another remarking, "I don't know why you care about colleges. Just go on disability.
The idea of ​​developing a Deaf ministry began after Collison and church members noticed a group of men and women gathering regularly at the church's Community Café, where lunch is served from 11:30 a.m. to 1 p.m. on Tuesday.
"Deaf people are first and foremost linked to the community. Wherever they can congregate and talk together, they will congregate. When I came here as the pastor of the church, they were there having lunch, so I asked to do something for the deaf community. The ocean view is unique. We have a significant community of deaf and hard of hearing people, and not every place in Sussex County can say the same," Collison said.
A resident of Bridgeville, Kelly grew up in Sussex County and attended a school for the deaf in Bear, often getting on a bus at 11:30 p.m. on Sundays and heading to school around 5 a.m. the next morning.
"It was a live school. Me and 20 other kids," he said.
Kelly was born with persistent fetal circulation, a condition that causes newborn circulation to revert to fetal circulation. Much of the blood flow bypasses the lungs.
"I wouldn't breathe on my own," he said, explaining that he was born in Salisbury but rushed to the University of Maryland Hospital soon after birth. The lasting effects are difficulties with dexterity in his fingers and being technically deaf in both ears, although he is able to speak on the telephone unaided.
"It's the mystery of God," he said.
"I had a brain tumor at 25 and lost most of my vision in my left eye. I had three heart attacks in high school. They said the problem was there from birth – an electrical short in my heart. I collapsed once in soccer practice and it took them three times to get the procedure right," he said.
He also had weight issues and at one point weighed 550 pounds.
"I had significant pressure in my skull, but they couldn't operate until I got down to 350. I'm at 185 pounds now, so they relieved the pressure.
"I was an athlete, so I ate a lot. I was always a big boy. I had mental health issues that nobody knew about that stemmed from my deafness. but I never felt like I belonged, being hard of hearing. I never felt like I fit into the deaf world. I wasn't completely deaf. I didn't fit into the hearing world," said he declared.
"We as a church need to be able to communicate with the deaf and hard of hearing community by walking together and learning from each other," Collison said.
"It's serving them, but too often the church is seen as the benefactor, like, 'We're going to help these poor people.' We want to be able to get to know them better and walk with them.
"Most deaf communities tend to congregate around big cities or where there's a school for the deaf, but that's not the case here – so much so that even the police department is aware and making arrangements to be able to communicate with the deaf," she said.
"If we can advocate with sign language lessons, with interpreters, we can help in any way. There are injustices that occur because of deafness, where they are not fully accepted, and we want to meet them.