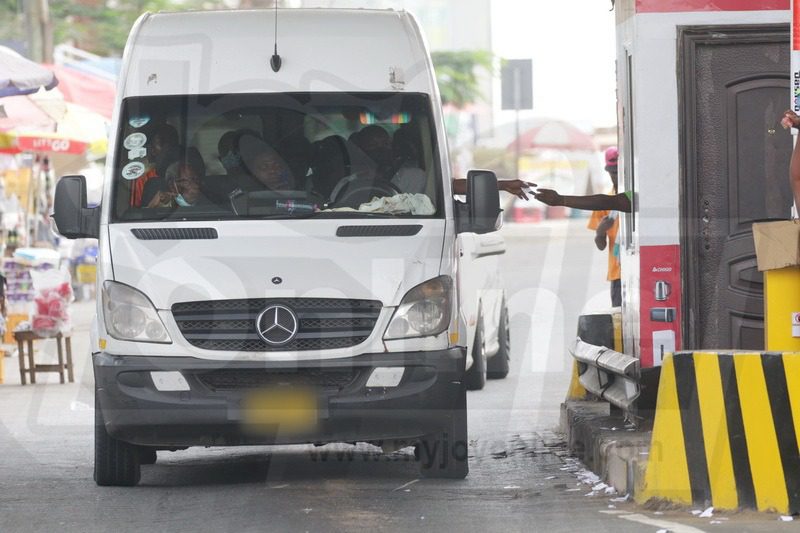 Kwame Koduah Atuahene: Regulating the commercial road transport sector to improve road safety; the path to follow
In Ghana, road transport accounts for almost 95% of all passenger and freight traffic, with commercial buses providing intra- and inter-city services accounting for about 48.2% of all motorized trips.
Apart from the limited participation of the publicly funded Metro Mass Transit (MMT) and the intercity STC Coaches Limited, the sector is predominantly private, informal and unregulated.
The commercial road transport industry is characterized by easy entry and exit protocols, a substandard and unsafe fleet of vehicles, informally trained drivers, and a lack of internal control systems that prioritize profit over safety. and convenience.
These conditions, among others, contribute to having a negative impact on the general safety profile of the industry. To fill these gaps, the National Road Safety Authority is mandated to lead the regulatory administration of the commercial road transport sector (passengers and goods) in order to improve the quality of service and road safety. This article reflects the main pillars of the regulatory regime as envisioned by the Authority.
Registration and authorization
In line with global best practice, the regulatory regime requires that all persons intending to engage in activities such as commercial road transport services should either form a business or join a trade union or association.
Although there is a business registration regime for transport operators in local assembly units, the processes are revenue driven and quality assurance driven. The new plan aims to improve the process with security guidelines and the issuance of market entry licenses and operating permits by the Authority in collaboration with district assemblies.
Mandatory operational managers
One of the underlying conditions for the granting of a license or permit for any regulated activity, including public transport service, is proof of the technical capacity to carry out the regulated activity. Global best practice examples show that when public service fleet operations are managed by a competent operational manager, the risk of accidents and casualties is very low and high without the competent operational managers in place.
The new regulatory regime will require that each operating license provide proof of a technical person who will assume responsibility for ensuring minimum safety conditions for service vehicles, drivers and operating controls. The technician, transport manager or operational manager must have a minimum diploma in transport and logistics or, in the case of informal operators, must have five years of experience in this role and be suitable for training.
Continuous professional development of drivers
Continuous training of critical personnel is a tool deployed to maintain the quality of a regulated transport service. For example, in the aviation industry, even when a pilot is trained and deemed sufficiently qualified to fly commercially, he must undergo a continuing education program throughout his career.
Unfortunately, the same cannot be said for the operational culture of the commercial road transport industry in Ghana. Although mostly informal, commercial drivers hardly benefit from refresher training, even when it is free.
The effect is the high risk driving profile of commercial drivers leading to many preventable crashes on our main and heavy traffic roads. The new program imposes on all fleet operators the responsibility of ensuring continuous training in road safety for their drivers as a condition of renewing the operating license.
Routine and regular operational inspections
Despite the overall difficult quality of our road network and the desire for improvement, there are examples of fleet operators in Ghana who have not yet had an accident on our roads for over ten years. The success of these companies is due to their maintenance and inspection programs, which limit the risk of traffic accidents for vehicles and drivers.
The new program will require a robust vehicle maintenance program for fleet operators and routine pre-departure operational inspections as prescribed by the NRSA. Road safety inspectors appointed by the Authority will be required to perform operational inspections to verify the level of compliance with these operational quality standards.
Consequences of non-compliance
These reforms will not improve our road safety ratings, without consequences. Offending transport operators risk a suspension or revocation of their authorizations, the imposition of administrative penalties of between 12,000 and 240,000 GHs in the event of non-application of regulatory controls.
In addition, the Authority will seek to influence consumer choices for transport services through annual safety assessments based on the quality of transport services.
In conclusion, we have the choice of a better narrative through these reforms. Let's work together to disrupt risky services and make them better by implementing these core global best practices to provide first-class commercial road transport service that delivers convenience and road safety.
********
The author, Kwame Koduah Atuahene is the Regulatory, Inspection and Compliance Officer with the National Road Safety Authority (NRSA) and can be contacted at [email protected]