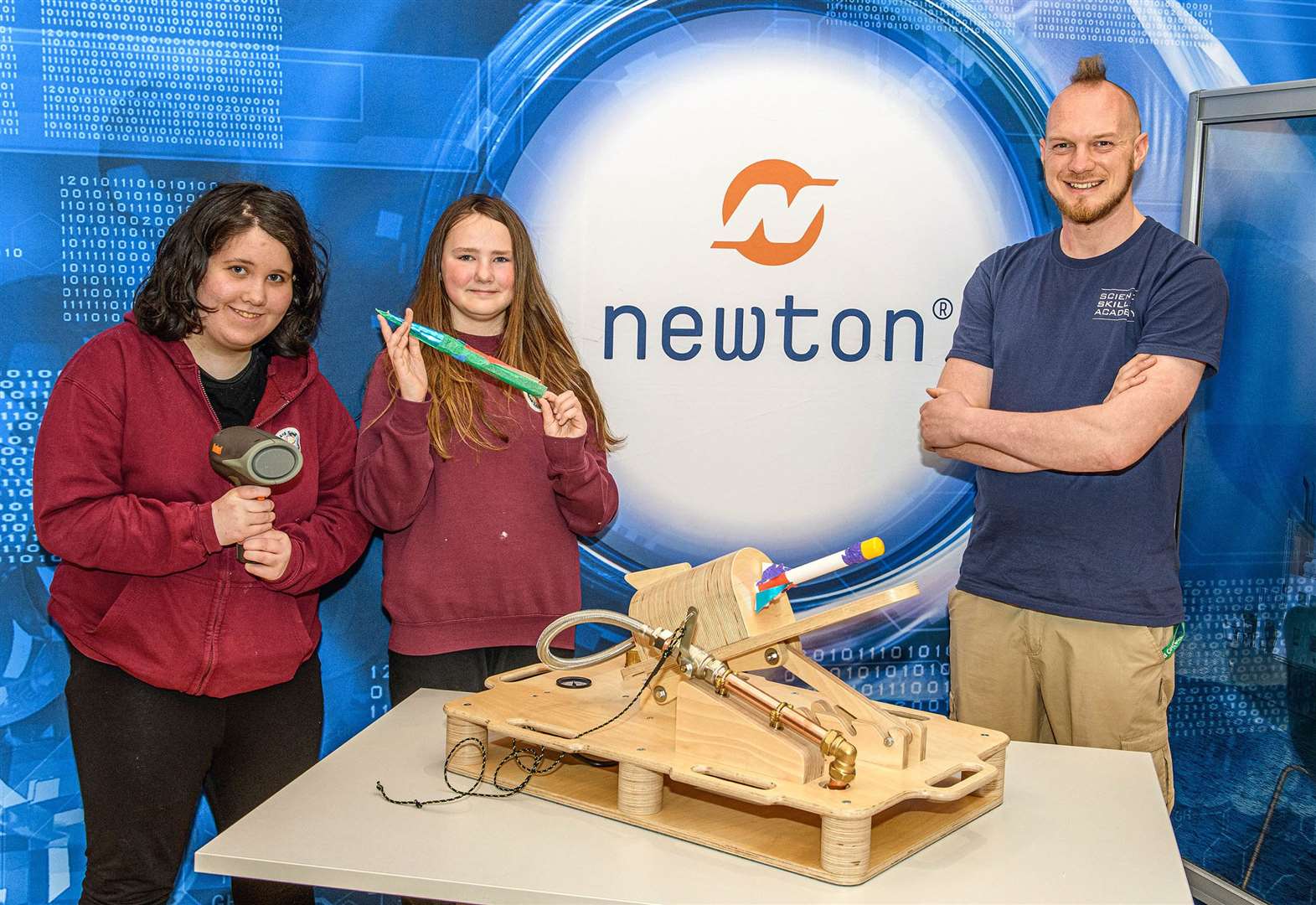 Kinlochbervie students among first to benefit from space sector STEM learning
Highland students have the opportunity to launch an early career in the growing space sector.
The Science Skills Academy (SSA), a pioneering science, technology, engineering and math (STEM) education program, strives to help young people develop skills for the future.
The Highlands and Islands are at the forefront of Scotland's space industry, with Space Hub Sutherland aiming to launch its first satellite within the next few years.
The spaceport, along with another in Shetland, have received planning permission and development is well underway. Moray-based rocket maker Orbex, which will launch from Space Hub Sutherland, in A'Mhoine near Tongue, has already created around 60 highly skilled jobs.
When careers in fields such as research, data analytics, manufacturing supply chain and service industries are taken into account, the space sector seems poised to create a wide variety of job opportunities in the area, many of which will be occupied by people who are currently in school.
SSA wants young people in the region to be more aware of the sector and help them develop relevant STEM skills.
Its space-themed activity, focusing on launch activity, rockets, satellites and data collection and application, will be delivered on SSA's Highland Newton Venue Network and is available to all S1 and S2 pupils from the Highland Council region.
Students will learn about a variety of skills required to work in the industry, ranging from design and engineering, to programming, logical thinking and teamwork. They will learn about the Space Hub Sutherland and the rockets that will be launched there, the satellites designed and built in Scotland, and how the data collected by these satellites will be used in real-world applications such as monitoring climate change.
Emma Robertson, SSA Project Manager, said: "SSA's new space module will be a great experience for students at Highland Schools.
"Through hands-on activities focused on topics such as physics, materials testing and design technology, coding and data processing, they will discover new skills and strengths necessary for the growth of the space industry in Scotland.
"By introducing young people to this emerging field and its wide range of opportunities and career paths, we are highlighting the leading role that the Highlands and Islands play in STEM sectors that are important locally, nationally and global."
Roy Kirk, Highlands and Islands Enterprise Project Manager, Space Hub Sutherland, who met pupils in Kinlochbervie last month, said: "Our northern location helps make the Highlands and Islands the best place in the UK to launch rockets to put satellites into orbit, and there's a lot more to the space business than that.
"As a development agency, our goal is to use the opportunity presented by spaceports in our region to support a very wide range of new jobs that could have a significant impact on the economy.
"In the North Highlands and Moray alone, research commissioned by HIE and Dounreay Site Restoration Ltd has shown that around 740 jobs could be created by the end of this decade and generate an economic boost of £56million. sterling per year.
"When young people choose the subjects they want to study, it's important that they know what the careers of tomorrow will look like, and space is a sector with enormous potential in a range of exciting subjects."
The SSA is a partnership project led by HIE with £3 million in funding from the Scottish Government under the Inverness and Highland City-Region agreement. The project established the Highland Newton Room Network, made up of five STEM educational institutions across Highland.
In addition to the Space module, SSA has developed other resources including films, available on the SSA YouTube channel, which focus on the Scottish space sector as well as the career paths of employees working in the field.
The first activities of the Space module were given at the end of April to S2 students from Culloden Academy at the Inverness Newton Room, and to S1-S3 students from Kinlochbervie High School at the Pop-Up Newton Room.
---
Do you want to react to this article ? If yes, click here to submit your thoughts and they may be published in print.
---