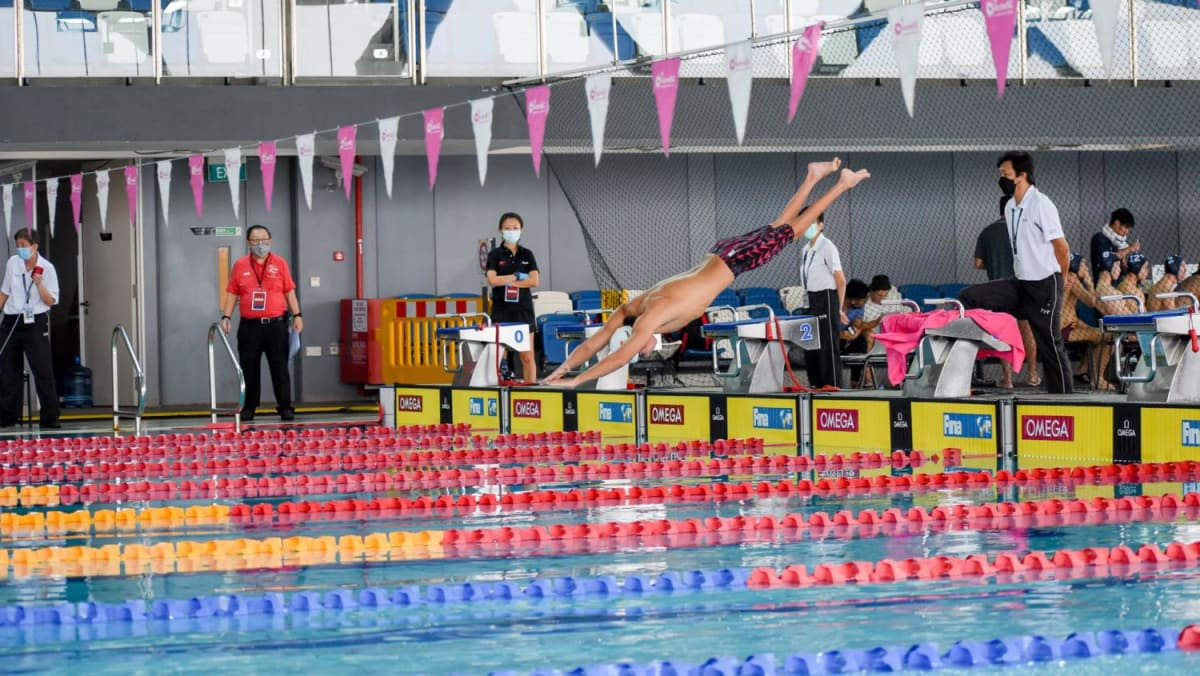 Here's how the authorities are helping people with disabilities to play sports
We refer to the letter from Mrs Chris-Hortin Tan. (More needs to be done to help people with disabilities engage in physical activity, June 30)
We are encouraged that Ms. Tan leads an active lifestyle and encourage other people with disabilities to do the same, and we thank Ms. Tan for her suggestions.
Sport Singapore (SportSG) and the Singapore Disability Sports Council (SDSC) have worked with various partners, including Runninghour, to improve accessibility to facilities, increase opportunities for participation and initiatives that strengthen interactions between people with disabilities and the community in general, as well as strengthening the capacities of the ecosystem.
Today, all upcoming, new and rejuvenated sports centers are built to building and construction authority accessibility code. Additionally, all ActiveSG gyms are expected to be inclusive by 2026.
SportSG recognizes that equipment is only part of the equation and trains sports center staff to guide and serve people with disabilities who visit sports centers.
As part of our ongoing efforts to improve the accessibility of our sports centres, we hold regular engagements with the community – most recently, a facilities discussion track as part of a series of Sport Dialogues for People with Disabilities.
SDSC and SportSG have initiated several programs to facilitate understanding and interaction between people with and without disabilities from an early age.
For example, SDSC offers ParaAble, a program that introduces Paralympic sports such as goalball to mainstream school students, and the I'mPOSSIBLE program that has seen more than 300 educators from pre-school through tertiary voluntarily trained to share the Paralympic values ​​of " courage, determination, equality and inspiration" with their students.
SportSG partners with Special Olympics Singapore to organize Play Inclusive, an annual event that brings together students from mainstream and special schools to form 'unified teams' to engage in friendly competition.
The recently launched ActiveSG Para Sport Academy will promote the integration of disability and mainstream sports into ActiveSG academies and clubs.
It will also provide aspiring para-athletes with a clear pathway to recreational participation in high performance sport.
We have worked with public and private sector organizations to organize multi-sport trials so that people with disabilities can experience the many sport options available.
These events enlist the support of volunteers and coaches, many of whom start with no experience coaching people with disabilities and learn through such opportunities.
As the disability sport ecosystem grows, we encourage coaches and volunteers of all experience levels to join us in providing a growing list of programs and events so that all people with disabilities can enjoy the benefits of sport and physical activity.
ABOUT THE WRITERS:
Marcus Tan is Head of Sport Development Group at Sport Singapore (SportSG) and Kelly Fan is Executive Director of the Singapore Disability Sports Council (SDSC). SportSG and SDSC are respectively the national bodies for sport and disabled sport.
Do you have opinions on this issue or on a current topic that is close to your heart? Send your letter to voice [at] mediacorp.com.sg with your full name, address and telephone number.