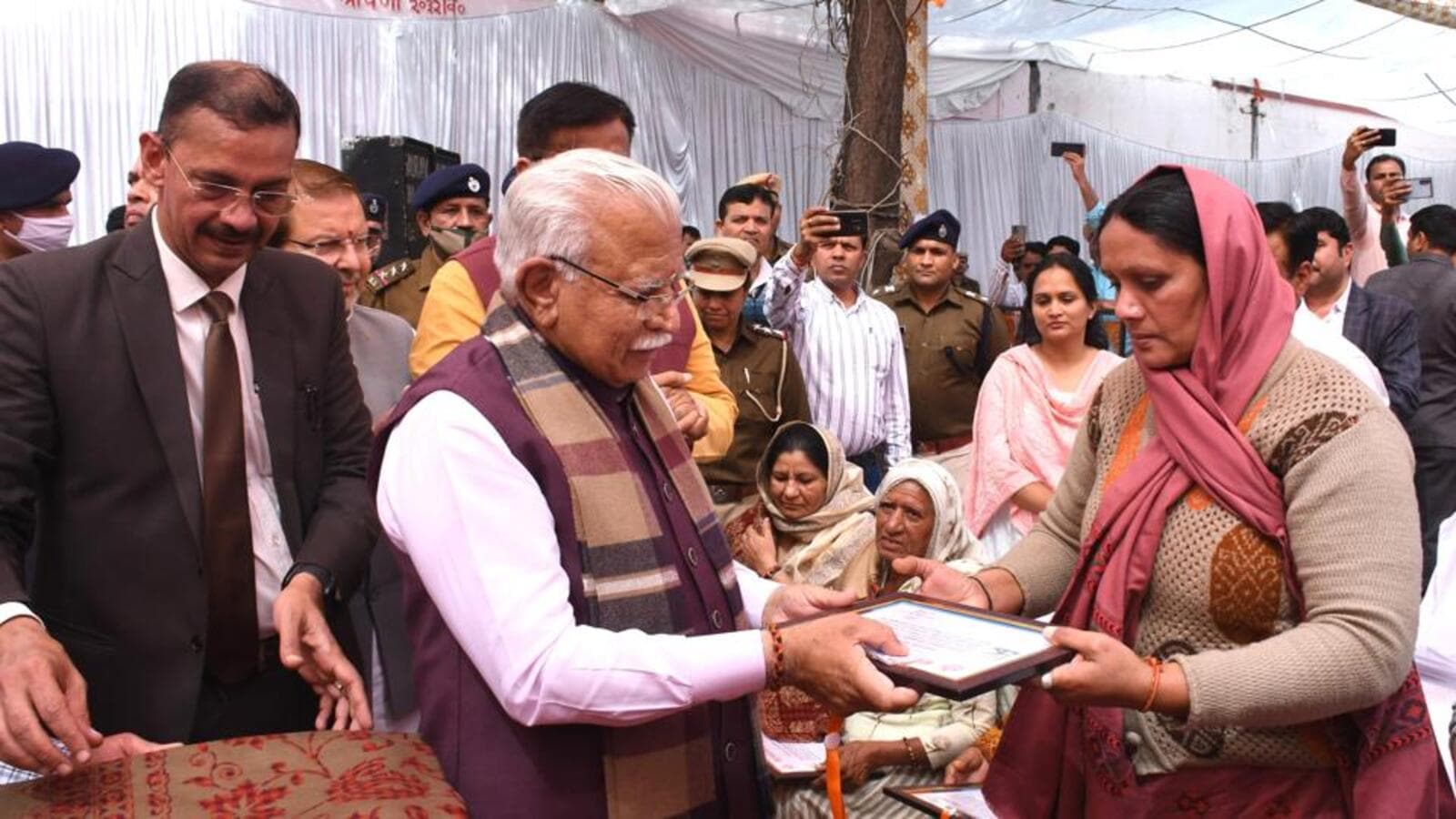 Haryana government struggles to find balance between gurukul and modern education system: Khattar
Haryana Chief Minister Manohar Lal Khattar said on Sunday that his government was taking steps to strike a balance between gurukuls and the modern education system.
Speaking at the annual Gurukul Mahavidyalaya function in Jhajjar, he said the state government has so far set up 138 Sanskriti model schools while linking them to Indian and modern culture.
The Chief Minister said the government is making efforts to have an appropriate blend of Ayurvedic system and allopathy.
He said 650 gymnasiums had been set up across the state and steps were underway to set up another 1,000.
Khattar announced the implementation of a solar power plant program to address problems with electricity bills in gurukuls across the state and double annual financial aid to institutions.
On this occasion, Khattar announced to rename the Jahanara Bagh stadium located in Jhajjar to Maharishi Dayanand Saraswati Stadium.
The Chief Minister of Haryana also announced financial assistance of ₹51 lakh of its discretionary funds for the repair of the gurukul building and the construction of new rooms, an official spokesperson said in a press release.
CM inaugurates projects worth ₹78 crore to Jhajjar
Khattar also on Sunday inaugurated development projects worth ₹78.47 crores in Jhajjar. The CM took part in the bhoomi pujan ceremony at the Swami Omanand Saraswati Museum in Jhajjar, which is being built at a cost of ₹100 crore.
He said that this museum is dedicated to the glorious life of Swami Omanand Saraswati.
"Jhajjar will be developed as the center for historical artifacts. This museum will be useful to researchers in archaeological research work," he added.
Khattar said that with the spirit of Antyodaya's program, the government plays an active role in uplifting every section of society.
The Haryana CM said his government would take strict action against those found using unfair means.
"We will not tolerate bribery and we have taken strict action against officers who have been found on the wrong side of the law. New recruitments will be free and fair. If anyone engages in corrupt activities, I urge you to send a written complaint against those officials, I will take serious action against him/her," he added.