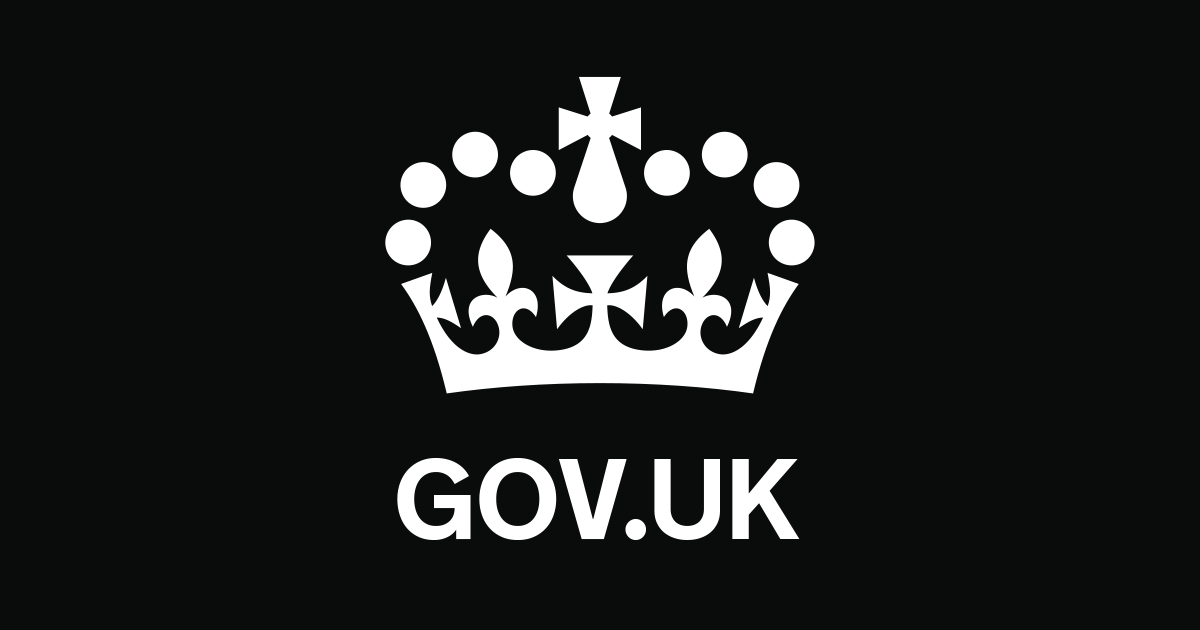 ESFA Update local authorities: September 7, 2022
1.

Reminder: submit your end-of-year tutoring statement before Friday, September 16, 2022

The deadline for submitting the end-of-year declaration is Friday, September 16, 2022 at 6 p.m.

This is a mandatory return. You must complete this form if your school received funding for school-led tutoring in the 2021 to 2022 school year, even if you did not use it.

If you do not submit this form, ESFA will reclaim all of your School-Led Tutoring Program funding allocation.

We have published Technical and Policy Guidance (which includes FAQs and Scenarios).

We strongly encourage you to watch this video tutorial to help you complete the form.

Embed the video here.

We recommend that you double-check your answers before submitting the year-end statement. Please check:
that you have put the correct figures in the appropriate boxes – we ask that you submit total tutoring expenses and total tutoring hours provided, please do not enter the same figure for both (unless your expenses and the hours provided were equal)
how much you spent on school-led tutoring, as your total expenditure must include both the funding we provided and your school's contribution – if you used all of your DfE funding, the amount you enter will be higher than your school's allocation
You can find out more about the School-Led Tutoring Grant on GOV.UK.
2.

Reminder: target data for public learning

Target data on public sector apprenticeships for the period 1 April 2021 to 31 March 2022 must be submitted to the DfE by 30 September 2022.

All public sector bodies that employ 250 or more people have a legal obligation to publish their progress against the public sector target and submit it to the Ministry, along with supporting evidence demonstrating that they have duly considering the objective.

Organizations with less than 250 employees are not required to submit data.

You can access the form by visiting the "Apprenticeships" tab on your Apprenticeship Service account homepage.

You can read more detailed information about the learning objective in the public sector, including the required data.

If you are unsure how to submit your data return, please contact Apprenticeship Service Support on 0800 0150 600 or email [email protected]
3.

Reminder: consultation on setting up the direct FFN

Last call for responses to our consultation on the National Direct Funding Formula (NFF), which closes on Friday 9 September. Following our initial consultation last summer, the Department has confirmed that we plan to determine funding directly for all schools through the NFF. The new consultation focuses on some more technical aspects of how direct NFF could be implemented.

We would appreciate your views on the implementation of the Direct National Funding Formula. We are particularly keen to hear from schools who are currently receiving split site or exceptional circumstances funding or who have received growth or rollover funding from their local authority
4.

Information: Help with your school's purchase – join our Approved Frameworks webinars or book a 1:1 chat

Are you responsible for purchasing goods and services for your school? The Department of Education's Schools Trade Team (SCT) leads the Buying for Schools programme; provide services to help schools purchase goods and services.

The team hosts free webinars on how using our approved frameworks can save you time and help your school get value for money. Our fall program will begin the week of September 26 with the webinars listed below. Click on the links to find out more and reserve your spot:

You can find the full webinar schedule for the Fall term on the Fall 2022 Webinars page. Visit the page to learn more and reserve your spot.

The team also offers the opportunity to have a free 1:1 virtual chat with a team member to see how we can help you. You can tell us anything you want to help you make informed purchasing choices for your school. There is no pressure or obligation to move forward with any of our recommendations after the conversation. Book your 1:1 conversation now.
5.

Information: National Vocational Qualifications: Targeted Support Funding for Schools with 1-600 Students

We have published National Professional Qualifications (NPQ) funding requirements to help teachers and leaders participate in NPQs.

We know that staff working in smaller environments may face more barriers to participating in professional development. To help these staff access NPQs, from autumn 2022 publicly funded schools and 16-19 organizations with between one and 600 pupils will receive £200 for each teacher or leader they employ who pass an NPQ.

These grants are in addition to government-funded NPQ scholarships.

Teachers and leaders working in publicly funded institutions in England are eligible for NPQ scholarships, which cover the cost of training qualifications.

You can read more information about funding available for teachers and leaders who take NPQs.
6.

Information: legal guidelines on the cost of school uniforms

In November, the Ministry of Education issued statutory guidelines for schools to ensure that the cost of school uniforms is reasonable and guarantees the best value for money. School boards should now be compliant with most of the guidelines – and fully compliant by summer 2023. Here are some key steps schools should already have taken:
reviewed their uniform policy against statutory guidance expectations (e.g. removal of unnecessary branded items)
engaged with parents and students when developing/revising their policy
have posted their uniform policy on the school's website
ensured second-hand uniforms were available
accounted for any purchases necessary to comply with contract and supplier uniform requirements in the guidelines (e.g. for all branded items) to have school uniforms ready by summer 2023.
All schools should be in full compliance with the guidelines by summer 2023.
For more information, please visit the Department's Education Center.
You can read the cost of uniforms on GOV.UK.
seven.

Information: DfE announces contracts for £18m investment for supported internships

The Department for Education (DfE) has announced Internships Work Consortium and the British Association of Supported Employment (BASE) as the chosen delivery partners for an £18 million investment in the Supported Internships scheme.

The new work placement program will deliver on a commitment set out in the SEND and AP Green Paper, providing more young people with additional needs (an education, health and care plan) with the skills to get and keep a job paid.

The internship program includes the National Development Team for Inclusion (NDTi), BASE and the DFN SEARCH project. It will work closely with local authorities to double the number of supported placements by 2025, engaging with employers and young people to improve the quality of supported placements across the programme.

In addition to their involvement in work placements, BASE will offer personalized support to young people in acquiring skills and autonomy by training more than 700 new job coaches by 2025.

You can find out more about Internships Work and BASE by visiting their websites.