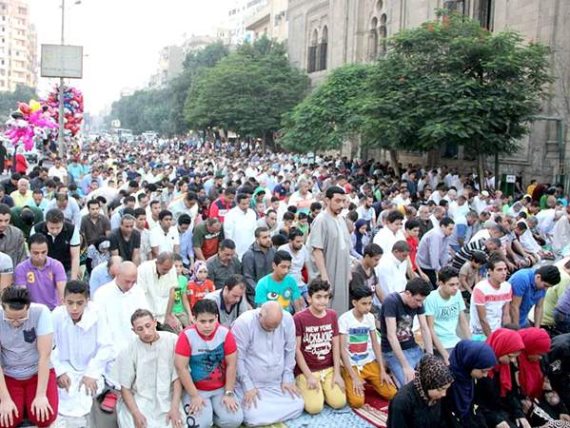 Egyptian authorities prepare for Eid al-Fitr
Egypt has stepped up preventive measures in preparation for Eid al-Fitr by sterilizing mosques and all courtyards attached to them, controlling the availability of medicines and blood bags, and increasing the efficiency of parks and gardens.
The Minister of Higher Education and Scientific Research and Acting Minister of Health and Population, Khaled Abdel-Ghaffar, confirmed the increase in the level of preparedness in all hospitals in the country, during the feast of the 'Eid, increasing the level of preparedness in the emergency services, increasing the number of on-call doctors in the reception, emergency and critical services.
Abdul-Ghaffar confirmed the availability of medicines, supplies and medical equipment, as well as the necessary quantities of blood bags and its derivatives in all hospitals.
Reserve teams of various medical specialties have been prepared in addition to the core teams during Eid.
The maximum level of preparation has been raised in the departments of services and facilities by local authorities to guarantee the availability of parks and gardens to receive citizens during their Eid holidays.
Ongoing preparations included launching campaigns across sectors to address violations, increase the efficiency of park systems and properly prepare beaches to accommodate vacationers.
Coordination has been made with the Ministry of Religious Endowments and Security to prepare the main mosques for Eid prayers, while taking all necessary measures to maintain the roads leading to them.