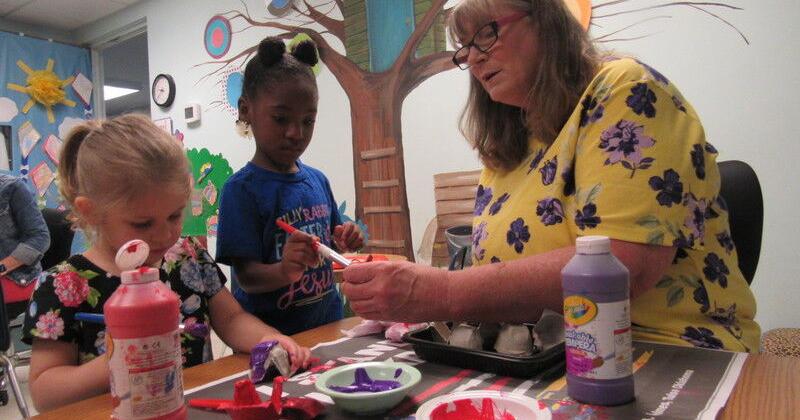 Director of St. Paul's Children and Youth Ministry Can't Wait to Get Started | Schools
After five years of working with 2 and 3 year olds, Barbara Kent has moved on to older and younger children.
Kent is the new director of children and youth ministry at St. Paul's United Methodist Church. She was previously a teacher's assistant at the church's Learning Tree Nursery School.
"I just have such a desire and such a passion to bring kids back to church," Kent said. "After the pandemic, we kind of lost a lot of our little ones. It's just a passion and a desire for me to see that return."
In a church Facebook post, St. Paul pastor Reverend Emery Mason said Kent's "passion for making a difference in the lives of children, youth and families is impressive and infectious." .
Learning Tree director Margaret Wagner said Kent's best quality was "his ability to connect with children".
"Young people are going to be thrilled," Wagner said.
Kent said she will work at Learning Tree until the end of the 2022 term on May 13. She said she would work with school-aged children, as well as teenagers, in her new position.
"It's a challenge for me and a learning curve," Kent said. "I'm super excited because of all the things you can do with them. There's a lot of things you can do with the young people. They can go to camps. They can go on mission trips and work camps. . I'm excited about that with the older kids."
Kent said she is particularly interested in rebuilding programs impacted by COVID-19 closures.
"During the pandemic, they kind of got lost," she said. "We closed and (former children's director) Susan Thompson had retired. And there was no one actively looking for these children during the pandemic. My biggest goal is to bring these children in and bring them back. ."
She said she and others were working on a mail reader "to let people know we're here and want you back."
Other plans include small events, such as a Sunday Fun Day.
"We have them when they're here for church and then we have lunch and then we do a movie or maybe a gym day and do things to socialize with them," Kent said, adding that she wanted to do neighborhood drawings. the church.
Kent said Mason began working to revive the youth program several months ago.
"They actively had youngsters on Wednesday nights," she said. "They kind of built that backup and brought those kids back."
She said her vision for young people involves growth and retention.
"I wish we had them not just in their youth, but when they graduate, that they carry on," she said. "One of my biggest things with young people is service. I want them to be part of St. Paul, not just go to St. Paul. I want them to own and participate in the things we do to get them connected here."
She said her two teenage children were involved in St. Paul's youth program.
"It helped me in my decision to support young people as well," she said.
Prior to working at St. Paul, Kent worked with the nursery program and the Celebrate Recovery program at New Hope Assembly of God.
Meet Barbara Kent
AGE: 56 years old.
HOMETOWN: Anchorage, Alaska.
EDUCATION: Palo Duro High School, Amarillo, Texas.
FAMILY: Daughter, Julia; son, Jacob.
HOBBIES: "I love spending time with my kids. We go on short little adventures. We love watching movies together."