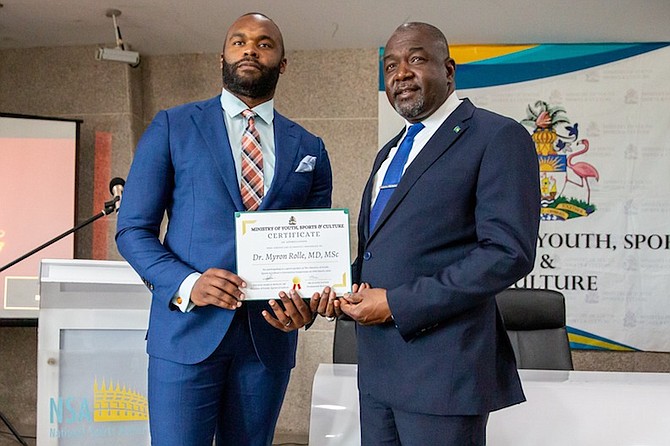 CNF, the host department of the Concussion Symposium
DR MYRON ROLLE, on the left, and Mario Bowleg, Minister of Youth, Sports and Culture.
By RENALDO DORSETT
Tribune sports journalist
In an effort to raise awareness of concussion education, Dr. Myron Rolle and the Caribbean Neurosurgery Foundation (CNF) organized a concussion symposium in conjunction with the Ministry of Youth, Sports and Culture ( MYSC).
Under the theme 'The Awakening Power of Sport', Rolle and panelists yesterday discussed some of the industry's most important issues at Thomas A Robinson Stadium.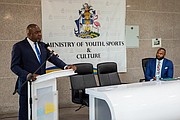 Topics presented included an overview of the history of sports concussions, assessment mechanisms and tools, long-term effects, risks and mitigations, cultural stigma and self-reporting, recovery treatment and return to play, and finally, the future of concussion safety and protocols in The Bahamas.
Rolle and his panel spoke to the group of local sports leaders about the cultural change and holistic approach that must be taken for concussion education in the Bahamas to progress.
"When it comes to culture, it starts with raising awareness, advocacy, it starts with people who have capital and influence, it starts with leadership, implementing it early with our young people in elementary school so they grow up with the understanding that a torn ACL is less serious, but should be carried with the same level of value and importance as a concussion or brain injury .
"You can recover from your limp, you can be a phenomenal educator, law enforcement officer, doctor, businessman or whatever you want to be, but if your brain is affected at an age early on, you have limited options to progress towards the goals, dreams and ambitions you have set for yourself," Rolle said.
"It will take a holistic approach, it's multidimensional, it has to come from everywhere. There needs to be collective buy-in and until that happens we can still have the outdated approach that we still often see when it comes to concussions, brain injuries and how we think about it so vaguely that "it's not real, toughen up, get back on the pitch, get back on the pitch, get back on the pitch", those days are over. We can't operate like this anymore and I can't wait to help in this fight.
The CNF and MYSC have established recovery and return to play protocols for athletes who have suffered a traumatic brain injury. Throughout both protocols, healthcare professionals will monitor the development of signs and symptoms.
The organizations have also established a National Concussion Committee to oversee, govern, and pay particular attention to concussions and traumatic brain injuries that occur in the country.
The group will include the divisions of management, health and science, research and operations.
"We need to have an in-depth conversation about some of the particular nuances and details that go into our Bahamian athletes. We have to understand that if someone walks out or walks away from the recovery protocol or other things that we're trying to put in place, they can't do it with impunity and that needs to be addressed," Rolle said. "We have to take it as seriously as someone who uses performance-enhancing drugs, or someone who bets on sports, or just does something nefarious outside the rules of what we expect our athletes to do. , coaches and federations."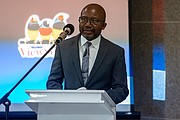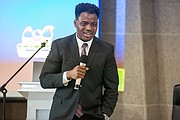 Other panel members included Dr. Magnus Ekede, Professor and Chairman of the Department of Neurosurgery at Princess Margaret Hospital and CNF Fellow; Niyi Odewade, cardiothoracic medicine student; Florida State Seminoles head coach Mike Norvel and New England Patriots athletic trainer Jim Whalden.
Rolle's accolade-filled resume first went public as an All-American football player at Florida State University. He went on to become a member of the CoSIDA All-Academic Hall of Fame, a member of President Clinton's Global Initiative team, one of three Bahamas Rhodes Scholars, and a Paul Farmer Global Surgery Research Fellow at Harvard Medical School. Through his foundation, Rolle previously established his "Play-4-Progress" program in the Bahamas and aimed to introduce three core principles to its participants: American football fundamentals, education and personal development. Rolle played three seasons with the Seminoles and was selected by the Tennessee Titans in the 2010 NFL Draft.
In 2012, he signed with the Pittsburgh Steelers and announced his retirement from the NFL in 2013. He then graduated from FSU College of Medicine in 2017 and was paired with a neurosurgery residency at Massachusetts General Hospital and at Harvard Medical School.