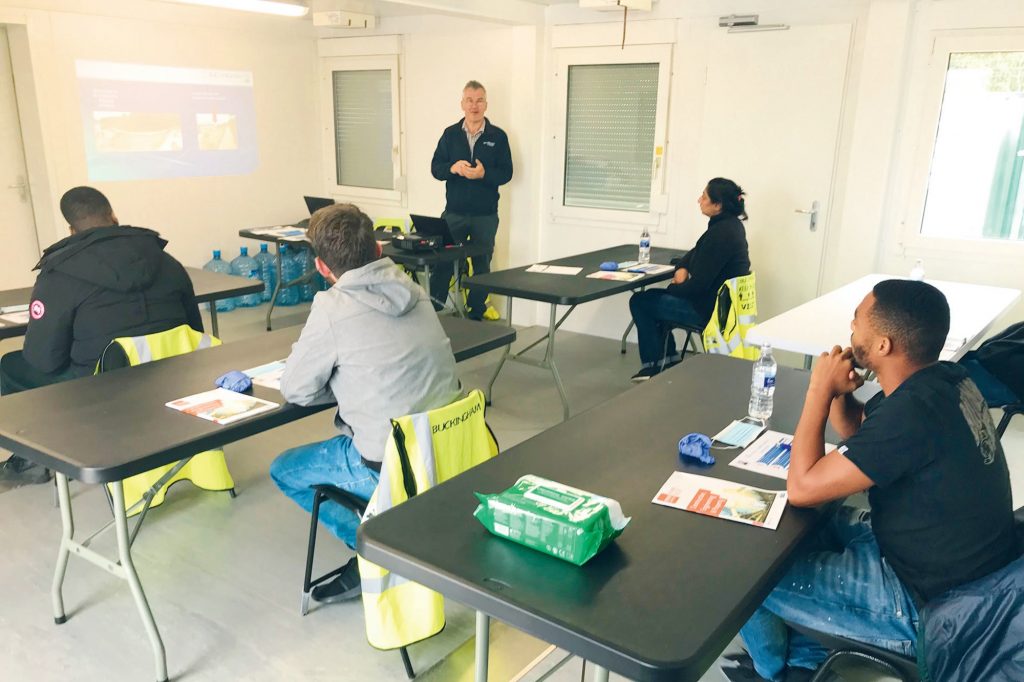 Call to action on the skills crisis in the waste sector
The growth of the circular economy and waste sectors will support up to 472,000 jobs by 2035 in the UK, environmental group Green Alliance said.
His report Closing the green skills gap in the UK said the main missing waste skills are in sorting and reprocessing, repair and manufacturing, circular economy business planning and materials science.
He said the waste sector currently employed 144,185 people, but hundreds of thousands more jobs could be created "with some targeted Treasury policies."
The Green Marine called for tax relief for companies that invest in training and qualifying their staff for green jobs, more support for companies through loans and grants to reduce the risk of training or retraining staff in new skills and building green skills in higher education and on-the-job training.
Existing manufacturing skills could be used to create some of the new jobs required and new skills cultivated in declining industries, such as the shift from manufacturing to remanufacturing.
Green Alliance gave the example of Renew Shops and Renew Hub in Greater Manchester.
There, waste management company Suez has partnered with the Greater Manchester Combined Authority to open stores in Oldham, Salford and Trafford that sell second-hand household items donated by residents at 15 recycling sites.
But Green Alliance has warned that across sectors, an acute skills shortage could squander green job opportunities.
He said that 80% of the people who will be employed in 2030 are already in the workforce, which means many need to be retrained and gain better skills in low-carbon jobs for the UK to become. Uni can achieve its climate goals.
Helena Bennett, his senior policy adviser, said: "There is no doubt that net zero will bring enormous employment opportunities for the UK. But if the Prime Minister wants a "high-wage, high-skill" economy, then we need to create a workforce for the green jobs of the future.
"Supporting businesses, institutions and individuals will help develop the skills we need for thriving green industries. But if we don't have a proper program, the UK risks being overtaken by other countries. "
The Green Marine report follows many recent concerns about the UK's lack of skills for 'green' jobs.
The organization said in a report last summer that keeping products and in-service assets at their highest value for as long as possible could create more than 300,000 new jobs in remanufacturing and 30,000 in construction. of repair over the next 15 years.
His concerns were echoed by MPs on the Environmental Audit Committee, who said in a report in October that the government had failed to define what a "green job" was and therefore lacked opportunities to train people. to environmental work.
The Chartered Institution of Wastes Management (CIWM) said in June that clear government support is needed to give waste businesses the confidence to invest in vital education and training before a skills crisis hits. becomes acute.
President Adam Read then said: "Without clarity, major employers in the sector might not want to engage in retraining or major recruiting until the skills gap becomes acute, which is probably too late to begin. make the government's ambitions and objectives a reality.