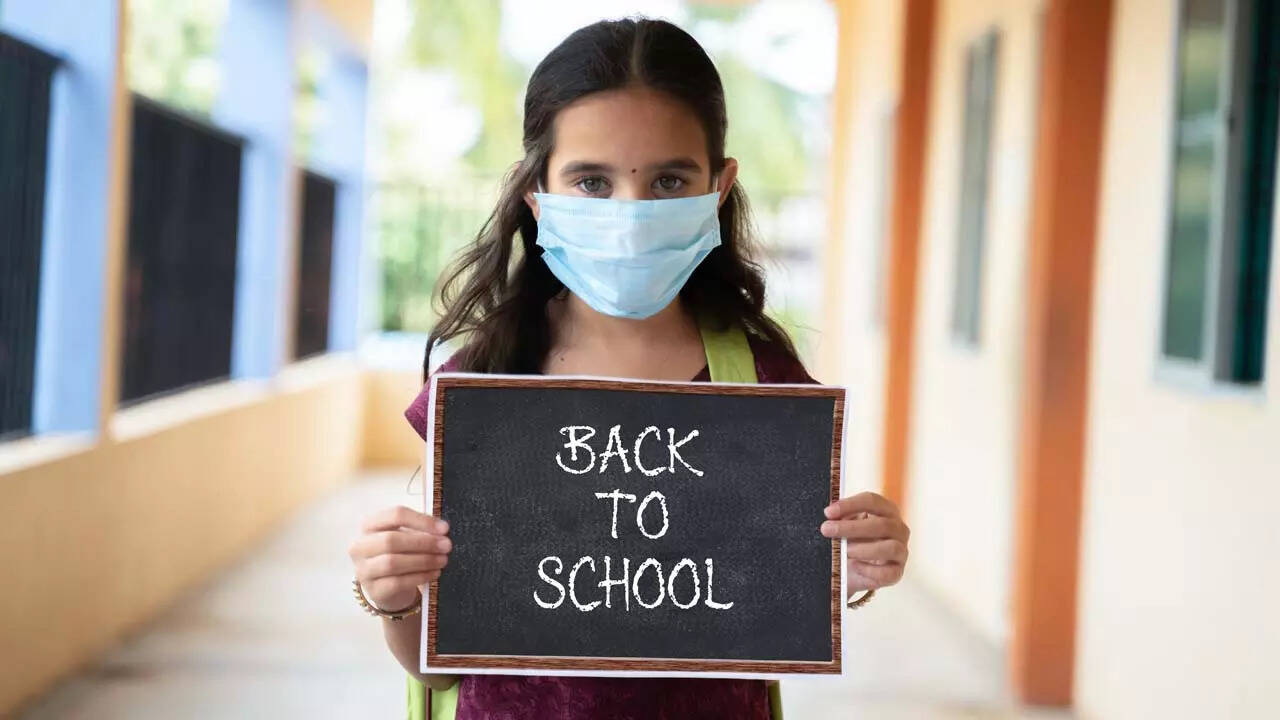 As Covid cases rise, some schools suspend classes. But the authorities are not too worried
Covid cases in the nation's capital have risen rapidly again. On Wednesday, the health department reported 299 new cases on Wednesday. This is a 40-day high since March 4, when all 302 positive cases were recorded from 47,738 tests. However, Wednesday's tally of 299 positives came from just 12,022 tests carried out in the past 24 hours, at a positivity rate of 2.49% – the second highest in nearly three months. And it comes a day after daily cases in the capital crossed 200 for the first time since March 10 – Tuesday saw a daily tally of 202 new cases as Delhi's positivity rate stood at 1.71% .
With the rapid increase in cases – including many school children and adolescents – the schools in the National Capital Region where positive cases were detected, briefly and temporarily suspended offline classes. In Noida, a school reported that 13 children and three teachers tested positive on Monday, after which the school resumed having online classes. Gurugram recorded 128 new Covid-19 cases after almost 40 days, and schools in Ghaziabad have also recently reported several suspected cases.
Ghaziabad district surveillance officer Dr Rakesh Gupta said the administration was in contact with schools to trace possible contacts. He also said students were asked to report if they had flu-like symptoms.
However, schools in Delhi are not in favor of closing the entire school. Manju Arora, co-ordinator of Balbhavan Public School in Dwarka, told Times Now Digital that while the school insists that students follow Covid-appropriate behavior, classes are operating as usual.
"Cases overall have shown a decline. We monitor students for any symptoms and teachers are also very careful to report any symptoms. If there is a symptomatic student or teachers or even staff, we endeavor to perform RT-PCR. In the event that someone is found to be Covid positive, we will alert parents and ensure the classroom is double sanitized and cordoned off until then. However, it is time for the children to go back to school," she said.
Meanwhile, the Delhi government today announced that it will release the guidelines for Delhi schools on Friday (April 15).
Even the health authorities are not too worried because, despite the upsurge in cases in the capital, there has not been a significant increase in hospitalizations. According to the Delhi government health bulletin, only 43 out of 9,745 Covid beds were currently occupied in the capital – a meager 0.44%.
Dr Daniel Raj from the pulmonology department of Safdarjung Hospital told Times Now Digital that as cases increased in schools and workplaces, patients were showing mild symptoms, almost akin to a regular flu. "Teachers and children who tested positive had mild fever, runny nose and fatigue. In some cases, we observed gastrointestinal symptoms such as nausea and diarrhea. However, nothing more serious than this has been observed.
Dr Suranjit Chatterjee, Senior Internal Medicine Consultant at Indraprastha Apollo, says: "I saw 7-10 cases in the last week. Of these, only one required hospitalization and that too because the patient was suffering from another serious illness," according to a report by The Times of India.
According to Peter Pitts, former associate commissioner of the US FDA and currently president of the Center for Medicine in the Public Interest, rising infection rates and falling hospitalizations and deaths signal that Covid-19 was becoming endemic.
This does not mean, however, that Covid-appropriate behavior could be relaxed. With most schools closed over the long weekend with back-to-back public holidays starting today, they are expected to reopen on Monday. All the more reason not to tolerate lax behavior.
"You never know which variant is doing rounds. While most Covid positive cases are from Omicron, a more virulent strain such as Delta, which causes acute respiratory distress, cannot be excluded. So the safest thing is to be safer than sorry. Use the mask, whether mandated by the authorities or not, for your own safety and that of others," advises Dr Raj.