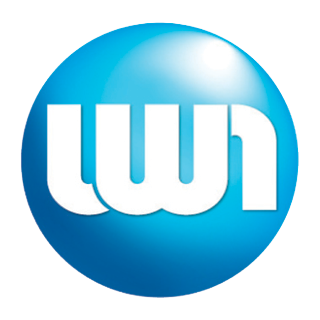 Academics and students often attacked by their own authorities
ASIA
The main drivers of the pervasive and sometimes deadly attacks on scholars and students around the world include not only open conflicts such as the Taliban's takeover of Afghanistan, but also oppressive tactics by the authorities, according to the latest report from the Scholars at Risk Network. Free to think report published on November 8, which documents 391 attacks in 65 countries between September 2021 and August 2022.
The use of oppressive tactics by authorities restricts the space for reflection and questioning of society, according to the Scholars at Risk Network (SAR), and some prominent examples of this trend can be found in West Asia. and the South, regions where attacks are often underreported, including in Iran, Pakistan and India.
Iran: scholars and students
According to the report (which was compiled ahead of the September 16, 2022 death of Mahsa Amini which sparked nationwide protests in Iran and a harsh crackdown on student protesters in particular), academics and students in Iran have made face a range of threats ranging from disciplinary action to imprisonment in connection with their academic pursuits and freedom of expression.
It notes that authorities have arrested, imprisoned and used violent force and imposed travel restrictions against scholars and students.
For example, in September 2021, Iranian authorities arrested three professors from Poland's Nicolaus Copernicus University for espionage. One of them, Maciej Walczak, was charged with taking soil, rock, water and mud samples from a restricted area and was later sentenced to three years in prison.
On April 20, 2022, so-called morality guards attacked students at the Iranian University of Science and Technology as they attempted to distribute a statement condemning the guards' increased presence on campus, particularly in female dormitories, and their enforcement of compulsory Islamic dress and other regulations.
In another incident, in May 2022, authorities arrested sociology professor and former political prisoner Saeed Madani, whose research focuses on poverty, drug addiction, sex work and child abuse, among other topics. , on the charge of "suspicious links with foreign countries" and "measures against security".
The Scholars at Risk report also highlights the fact that Iranian authorities continue to imprison a number of academics and intellectuals, including disaster medicine specialist Ahmadreza Djalali, who has been sentenced to death; anthropologist Fariba Adelkhah, serving a five-year prison sentence; and environmentalist Niloufar Bayani, who is serving a 10-year sentence.
Baloch students in Pakistan
In Pakistan, the report highlights systematic state oppression and harassment of academics and students who are members of the country's ethnic Baloch community.
According to the International Forum for Rights and Security, a non-governmental organization based in Canada, 48 Baloch students disappeared in Pakistan from January to May 2022. Thousands of Baloch people have disappeared at the hands of Pakistani authorities since the early 2000s , with students being one of the most targeted groups, according to NGO reports.
"Over the past year, police have used force against members of the higher education community in Pakistan by staging peaceful protests as extremism threatens campus security, and Baloch students have faced a disturbing pattern of detentions and disappearances," said the Free to think report.
On March 1, police used batons and brought criminal charges against students protesting the apparent kidnapping of a fellow student at Quaid-i-Azam University in the capital Islamabad.
However, attacks are also carried out by armed groups opposed to the state.
On April 26, 2022, a suicide bomber carried out a targeted attack at the University of Karachi, killing three Chinese professors employed by the university's Confucius Institute and their Pakistani driver.
Among those killed in the attack are Confucius Institute founder Huang Guiping and fellow teachers Ding Mupeng and Chen Sai. A fourth teacher, Wang Yuqing, was injured in the attack.
The separatist Baloch Liberation Army claimed responsibility for the attack and said it targeted the institute as a "symbol of Chinese economic, cultural and political expansionism".
India: Academic Freedom at Risk
The report documents 16 cases of actions against academics in India where academic freedom was described as under threat as police and state authorities cracked down on student protests, state and government authorities university punished outspoken academics and government actors restricted academic freedom and the right to education.
For example, students from the far-right group Akhil Bharatiya Vidyarthi Parishad and others from Lucknow University surrounded Ravi Kant Chandan, a Dalit professor of Hindi, and harassed and threatened him because he accused of disrespecting Hindu deities in comments he made at an online event.
In a separate event, Sharda University suspended assistant professor Waqas Farooq Kuttay for a question he included in a political science exam for undergraduate students. Kuttay reportedly asked, "Do you find any similarities between Fascism/Nazism and the Hindu Right (Hindutva)? Elaborate with arguments.
In Bangalore, students carrying police batons march against the government's national education policy. In Khairabad, police arrested 52 students during a peaceful protest in response to alleged rape threats by a Hindu psychic against Muslim women.
Mangalore University has imposed a total ban on the wearing of hijab on campus, following protests by the student union, led by far-right student group Akhil Bharatiya Vidyarthi Parishad.
Afghanistan: an uncompromising approach
The Free to think The report paints a grim picture of the education sector in Afghanistan under the radical Taliban rule since the US withdrawal and the republic's collapse in August 2021.
It documents targeted actions against scholars and students as well as Taliban policies and practices aimed at aligning the higher education sector with its vision and priorities.
For example, Sayed Asif Mubtahij Hashemi, dean of the Sharia faculty at Ghazni University, was found dead about three months after being abducted by armed assailants believed to be affiliated with the Taliban.
In two separate incidents, the Taliban arrested two academics who criticized their regime: Faizullah Jalal and Sayed Baqir Mohsini. At the University of Alberoni, a 14-year-old professor fearing violent attacks resigns from his post after being accused of blasphemy in connection with comments he allegedly made on WhatsApp; the same academic would have criticized the policy of the Taliban.
In addition to targeting and punishing individual members of the higher education community, the Taliban has restricted academic freedom and the right to education of scholars and female students. One of the first policies was to require higher education institutions to apply gender-segregated classes.
In April 2022, the Taliban asked universities to reinforce gender segregation in scientific conferences and programs.